Description
DIY- Easy Assembly- Large Square Planter
Hobbyshop Woodworking Plans – An easy-to-follow multi-page plan with individual part reference numbers, sub-assemblies, and complete cutting lists.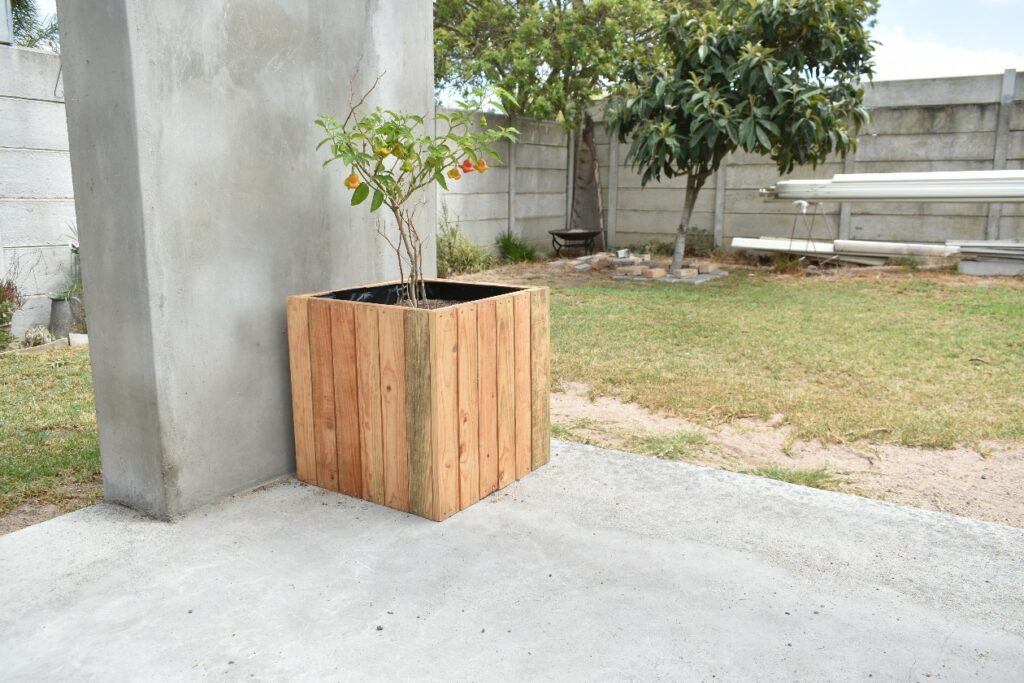 Fun Project For Beginner Woodworkers!
Planter boxes are an easy alternative when you want to grow a few small plants but have no garden available, or just want to liven up a space with a small taste of nature.
The planter featured here was designed with easy beginner-style 3-step assembly in mind and only requires a few basic power tools.
After sizing the planks using either a circular saw, miter saw, or even a normal hand saw the DIY- Easy Assembly- Large Square Planter is assembled by screwing all the components together.
The final step is treating the wood to suit your preference.
The DIY- Easy Assembly- Large Square Planter and the Large Square Framed Planter| Beginner Woodworking Plan share the spot as the largest, most versatile of the planters in this series. The base height can be adjusted to accommodate a variety of different plants as well as stop you from wasting excessive amounts of potting soil
TIP: Lining the box with plastic before adding soil will keep the wood dry and increase the lifespan of the planter.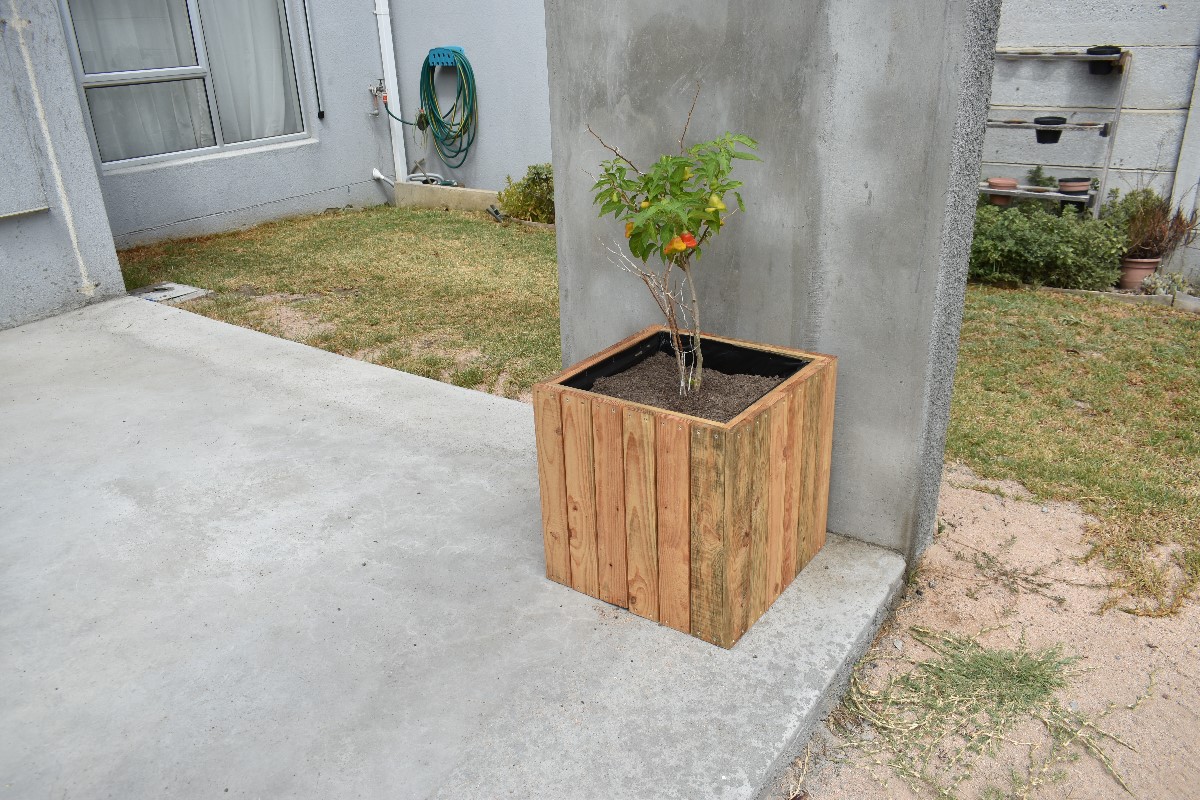 NOTE! Plans are made available in METRIC and IMPERIAL but were designed and built in METRIC using METRIC standard sizes. The plans were then converted directly to IMPERIAL measurements.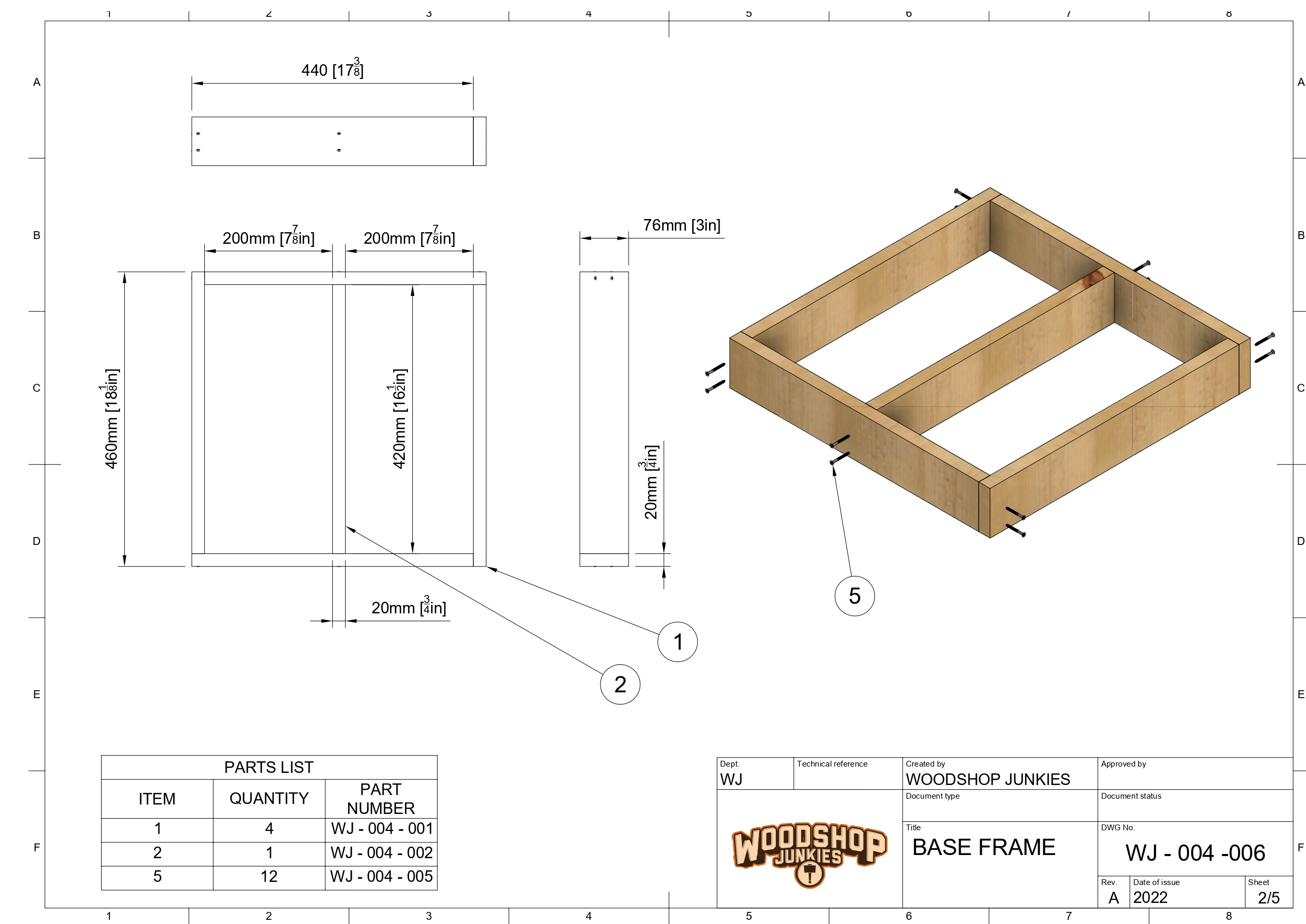 For other cool projects ranging from, beginner DIY woodworking, to my small workshop projects. Check out my YouTube channel WOODSHOP JUNKIES
Check Out Other Similar Plans:
Product Disclaimer
The use of woodworking power machines and tools can be hazardous!
The above plans are for the Woodshop Junkies DIY- Easy Assembly- Large Square Planter, it was designed, built, and used by myself, Jean, from the Woodshop Junkies Youtube channel.
I am not a professional woodworker or engineer. These plans do not constitute professional advice and are made available for general information purposes only!
The Woodshop Junkies DIY- Easy Assembly- Large Square Planter was designed to suit the small spaces I had available. Modifications may be necessary to fit other spaces.
We at Woodshop Junkies are not Horticulture specialists, therefore we take no responsibility for any plants that should not be suitable for the aboveDIY- Easy Assembly- Large Square Planter
I (Jean) accept no responsibility or liability for any damage or injury suffered due to any form of use of these plans.
ALWAYS WORK SAFELY AND FOLLOW THE SAFETY INSTRUCTIONS AS SET OUT IN THE USER MANUALS OF YOUR EQUIPMENT.