Description
DIY- Easy Assembly- Motorcycle Gear Rack
Hobbyshop Woodworking Plans – An easy-to-follow multi-page plan with individual part reference numbers, sub-assemblies, and complete cutting lists.
Fun Project For Beginner Woodworkers!
I decided to design and build this gear rack after the motorcycle bug bit! I found myself always leaving my gear in different places, jacket in the cupboard, helmet on the counter and I could never find my gloves. Not to mention the Mrs always complaining I've left my "stuff" lying around again.
The idea was to design a gear rack that could house all of my gear, the helmet is the most cumbersome to store safely. All the while trying to keep the design as basic and practical as possible. The project can be assembled with standard power tools that any hobbyist woodworker would have in their workshop. Fixings are straightforward with the use of screws and wood glue.
For more info on this project, you can check out the full assembly video on the WOODSHOP JUNKIES YouTube channel.
TIP: It would be advisable to use hardwood for this project as softer woods like pine tend to warp and disfigure.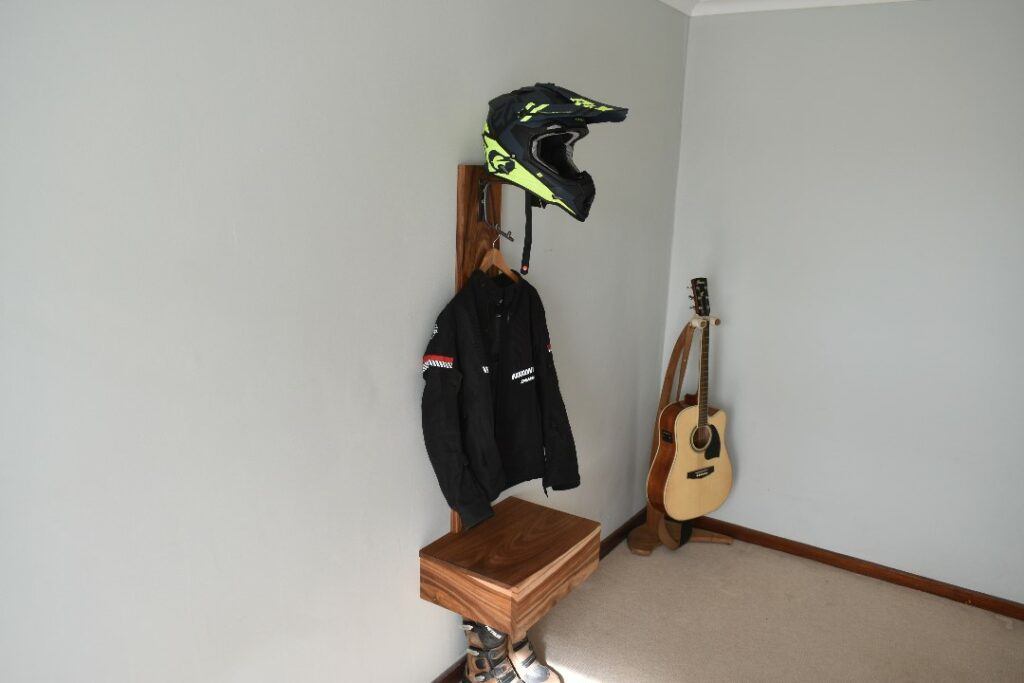 NOTE! Plans are made available in METRIC and IMPERIAL but were designed and built in METRIC using METRIC standard sizes. The plans were then converted directly to IMPERIAL measurements.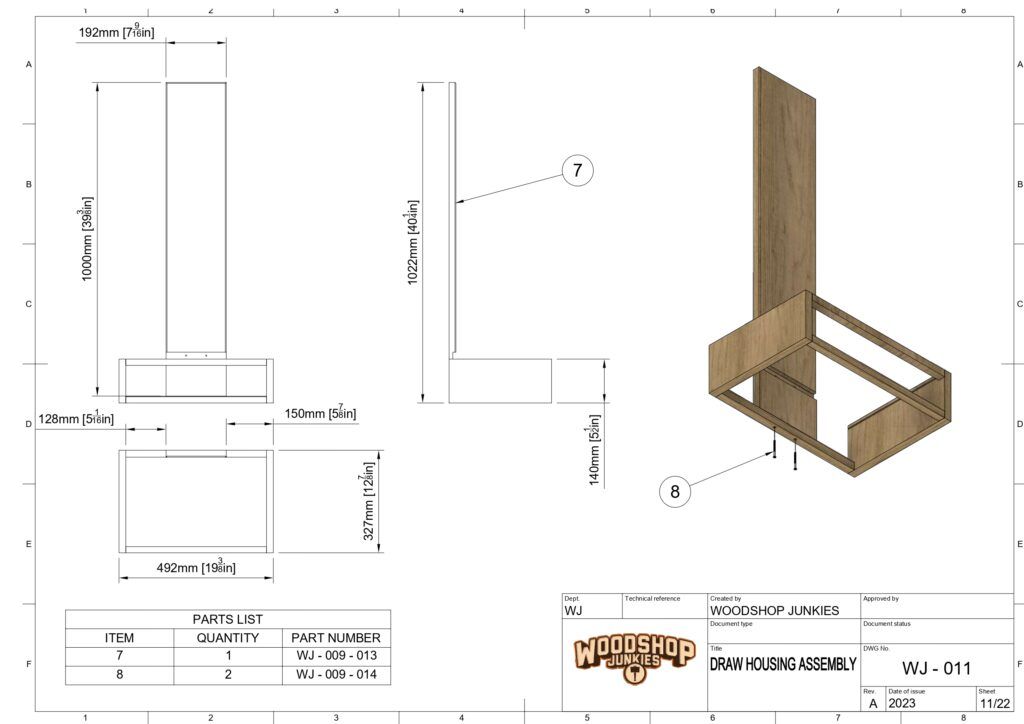 Check Out Other Similar Plans:
Product Disclaimer
The use of woodworking power machines and tools can be hazardous!
The above plans are for the Woodshop Junkies DIY- Easy Assembly- Motorcycle Gear Rack, designed, built, and used by myself, Jean, from the Woodshop Junkies Youtube channel.
I am not a professional woodworker or engineer. These plans do not constitute professional advice and are made available for general information purposes only!
The Woodshop Junkies DIY- Easy Assembly- Motorcycle Gear Rack was designed to suit the small spaces I had available. Modifications may be necessary to fit other spaces.
We at Woodshop Junkies take no responsibility for damages to any gear as a result of a failure with the DIY- Easy Assembly- Motorcycle Gear Rack. The design was based on my own gear and modifications or strengthening of certain components might be needed to accommodate your own gear.
I (Jean) accept no responsibility or liability for any damage or injury suffered due to any form of use of these plans.
ALWAYS WORK SAFELY AND FOLLOW THE SAFETY INSTRUCTIONS AS SET OUT IN THE USER MANUALS OF YOUR EQUIPMENT.