Description
DIY- Easy Assembly Wine Drawer/Rack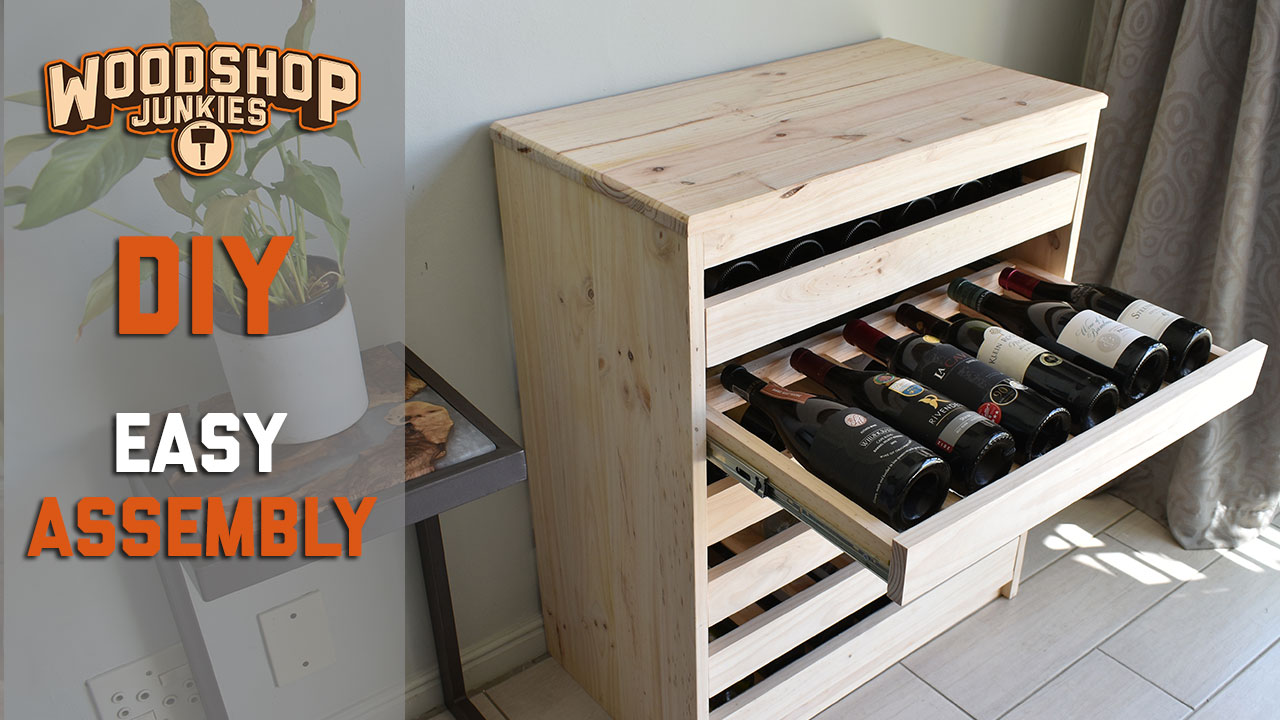 Perfect for amateur collectors!
I built the Easy-Built Drawered Wine Rack for my wife but I designed it for beginner woodworkers. The design doesn't require any complicated joinery and can be assembled using the 5 Basic Power Tools For Beginner Woodworkers.
The cabinet can hold 36 bottles of your favorite wines in 6 drawers but can easily be scaled in height to accommodate more drawers.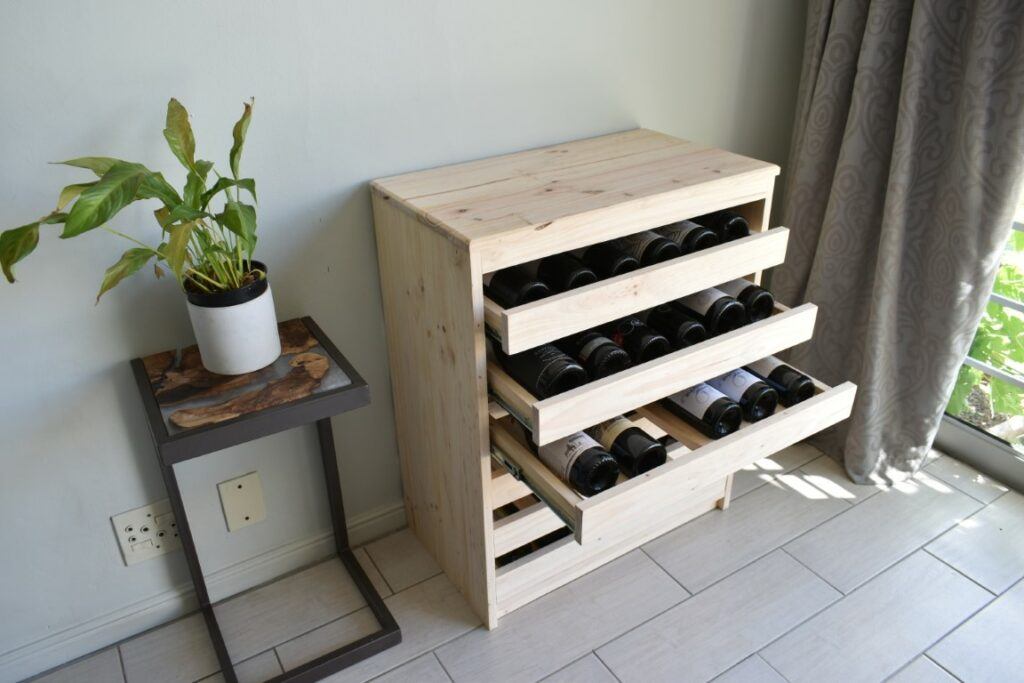 Check out the full build on the Woodshop Junkies YouTube channel.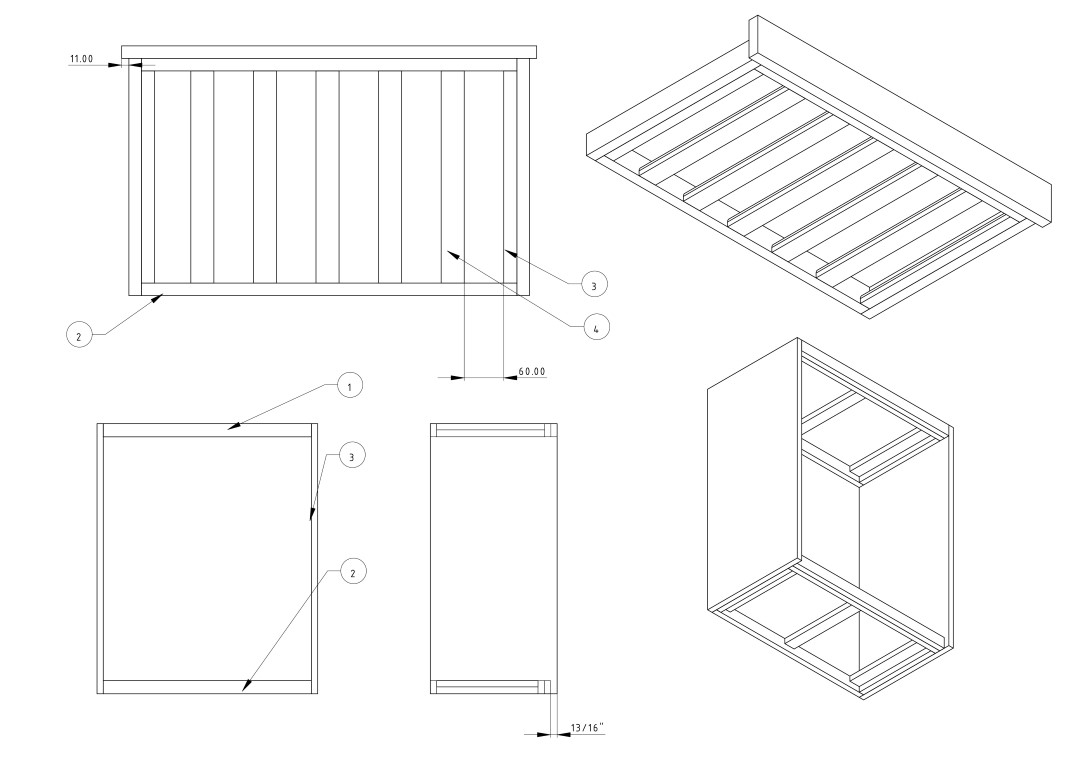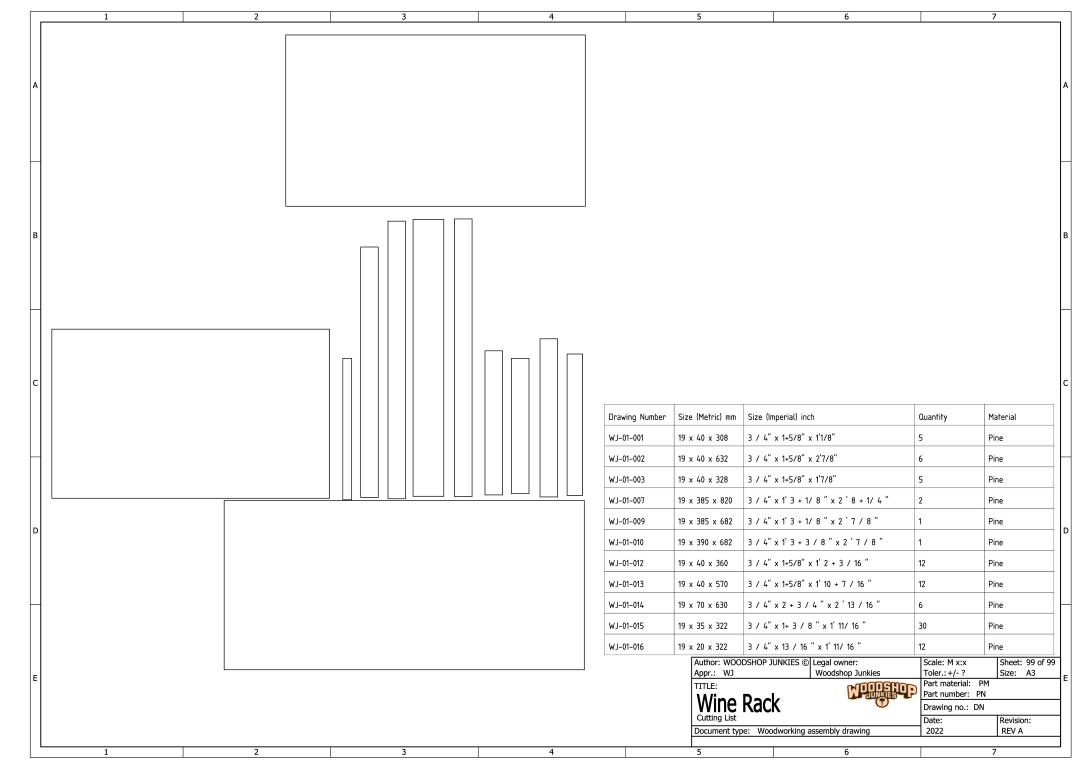 Product Disclaimer
The use of woodworking power machines and tools can be hazardous!
The above plans are for the Woodshop Junkies Easy- DIY Drawer Style Wine Rack, it was designed, built, and used by myself, Jean, on the Woodshop Junkies Youtube channel.
I am not a professional woodworker or engineer. These plans do not constitute professional advice and are made available for general information purposes only!
The Woodshop Junkies Easy- DIY Drawer Style Wine Rack was designed to suit my home and the space I had available. Modifications may be necessary to fit other spaces and fastening to a wall or solid object is advised to prevent the rack from falling over.
No long-term tests have been done to determine the effects of using and storing wine as it is stored in this rack. Therefore, the use of these plans is done entirely at the user's own risk. 
I (Jean) accept no responsibility or liability for any damage or injury suffered due to any form of use of these plans.
ALWAYS WORK SAFELY AND FOLLOW THE SAFETY INSTRUCTIONS AS SET OUT IN THE USER MANUALS OF YOUR EQUIPMENT.